You Are My Main Squeeze Valentine Free Printable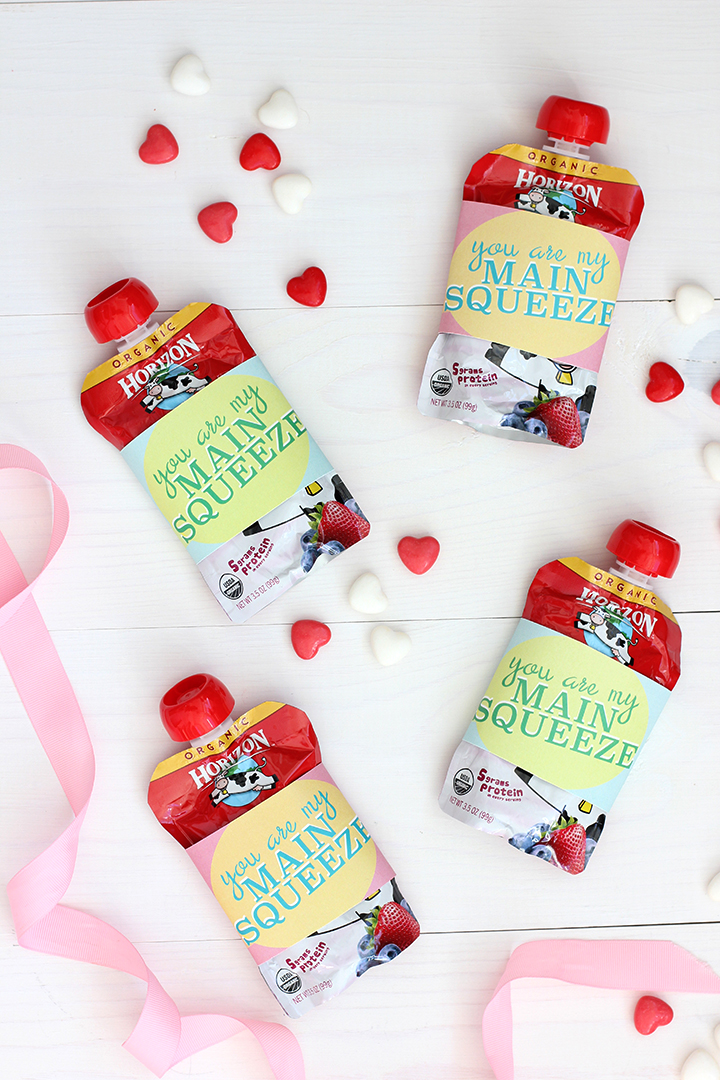 The countdown is on for Valentine's Day! The kids will be getting all kinds of goodies and treats from their school Valentine's parties. We are excited to partner with Horizon today to share a simple Valentine idea to lesson that candy load. A few weeks ago we partnered with Horizon and shared some strategies on keeping healthy habits in the winter months by creating 20 indoor activities for kids. So to keep those healthy habits alive, we opted for a non-candy Valentine treat.
Poppy is excited to pass out Valentine's to her little friends this year. The Horizon Super Squeeze is perfect for her pre-school age friends. And I don't know about you, but I always have a squeezer, as Poppy calls them, in my purse when we're out on the go. For this Valentine, all you have to do is just print out our "You are my main squeeze" printable and you have got yourself the easiest Valentine ever.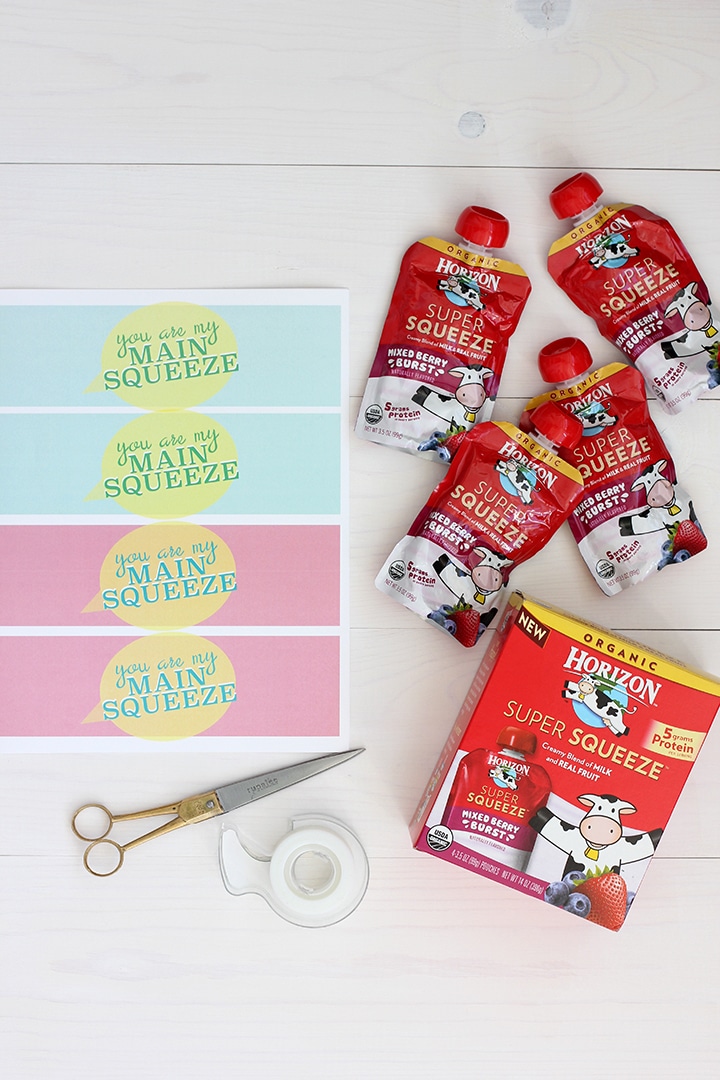 Supplies: squeeze pouch | Valentine squeeze printable | scissors | tape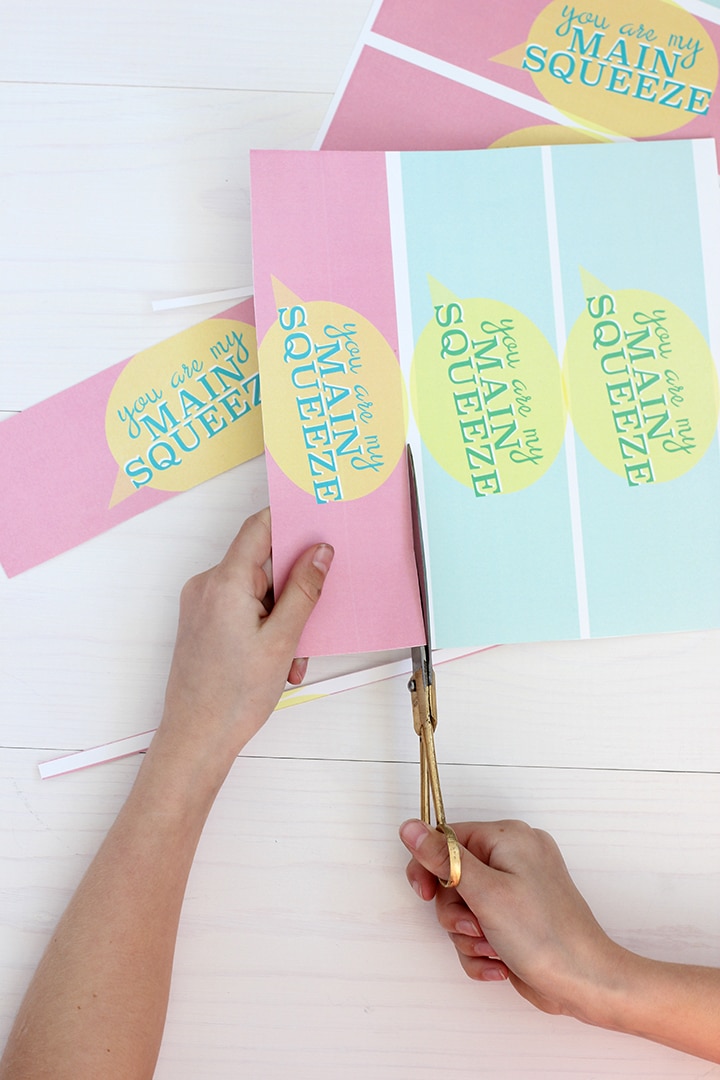 Steps
1. Print the Valentine squeeze printable.
2. Cut the labels and tape on back of pouch.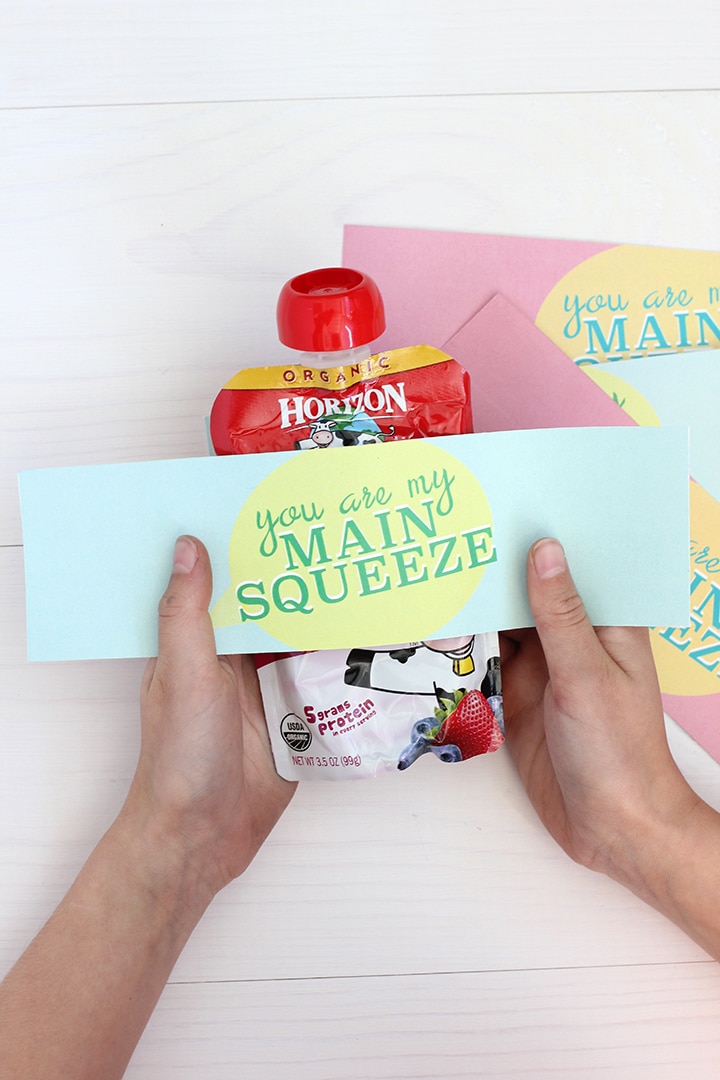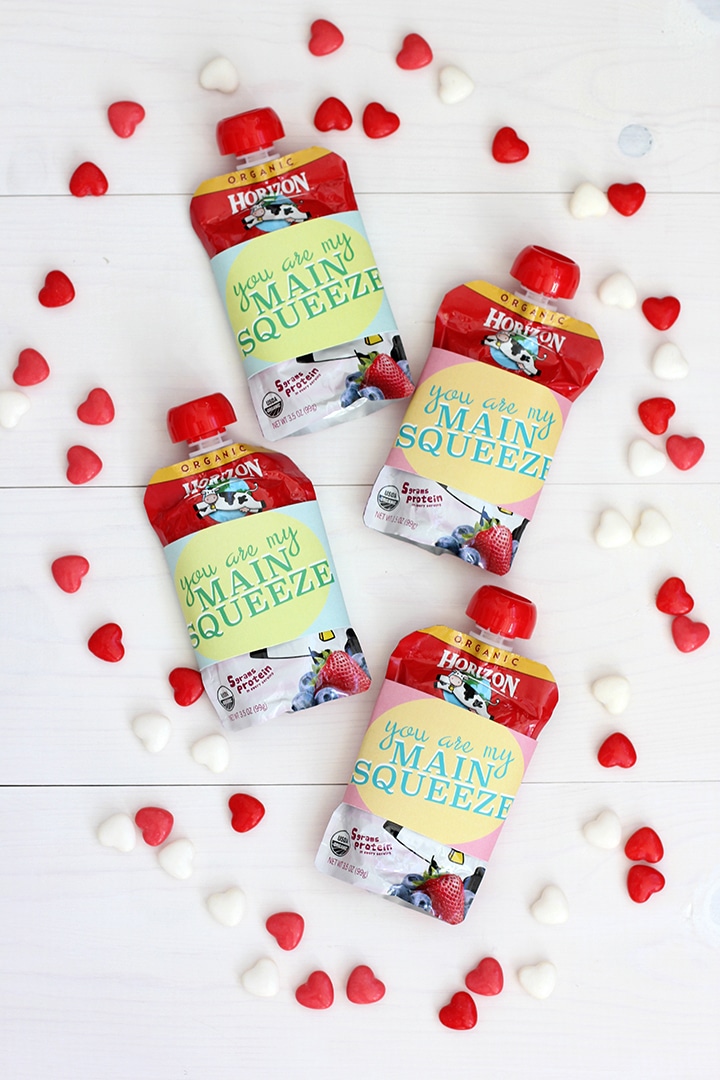 And for more ideas, head to Horizon on Pinterest and Facebook. All photos by Sara Albers. all rights reserved.
This is a sponsored conversation written by me on behalf of Horizon Organic. The opinions and text are all mine.