Are you looking for a new twist on the classic Mint Julep? "Weep no more my lady…"! My husband is from Kentucky and loves the first Saturday in May.
I wanted to change up the traditional Mint Julep so I added my birth state into the mix – a Georgia peach.
This weekend is the Kentucky Derby, try this refreshing and tasty cocktail while enjoy the fastest two minutes in sports!
How to make a Peach Mint Julep
Simple Syrup recipe
1 cup sugar
1 cup water
large bunch of mint leaves
Bring the water and sugar to boil. Stir constantly making sure the sugar is completely dissolved.
Pour the mixture over the large bunch of mint leaves into a heat proof bowl or jar. Cool in the fridge for an hour. Strain the leaves from the mixture.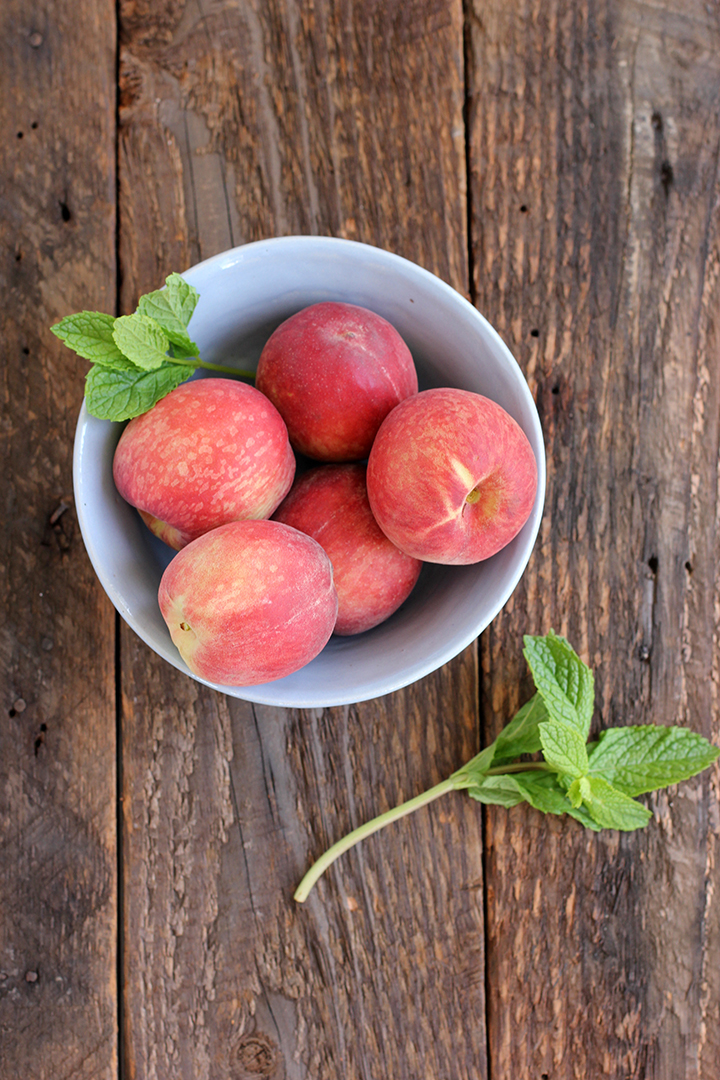 Peach mixture:
2 small peaches
simple syrup
Peel and slice peaches. Put into blender with 2 tablespoons of simple syrup.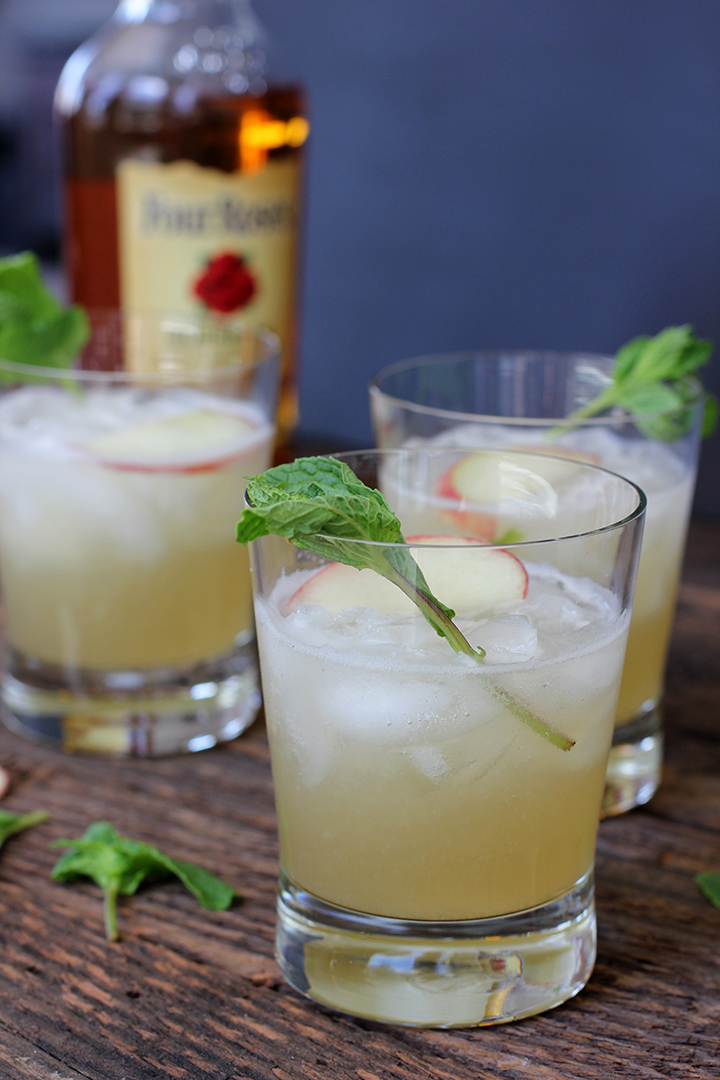 Peach Mint Julep Cocktail recipe
2 oz bourbon (I used a tasty Four Roses Bourbon)
1 oz simple syrup
1 oz peach mixture
crushed ice
20 mint leaves
Add mint to cocktail shaker, pour in bourbon, syrup and peach mixture and a few ice cubes. Stir mixture. Strain and pour over lots of crushed ice. Add mint leaves to garnish.
Oh how I wish I had the beautiful silver mint julep cups! Happy Derby everyone!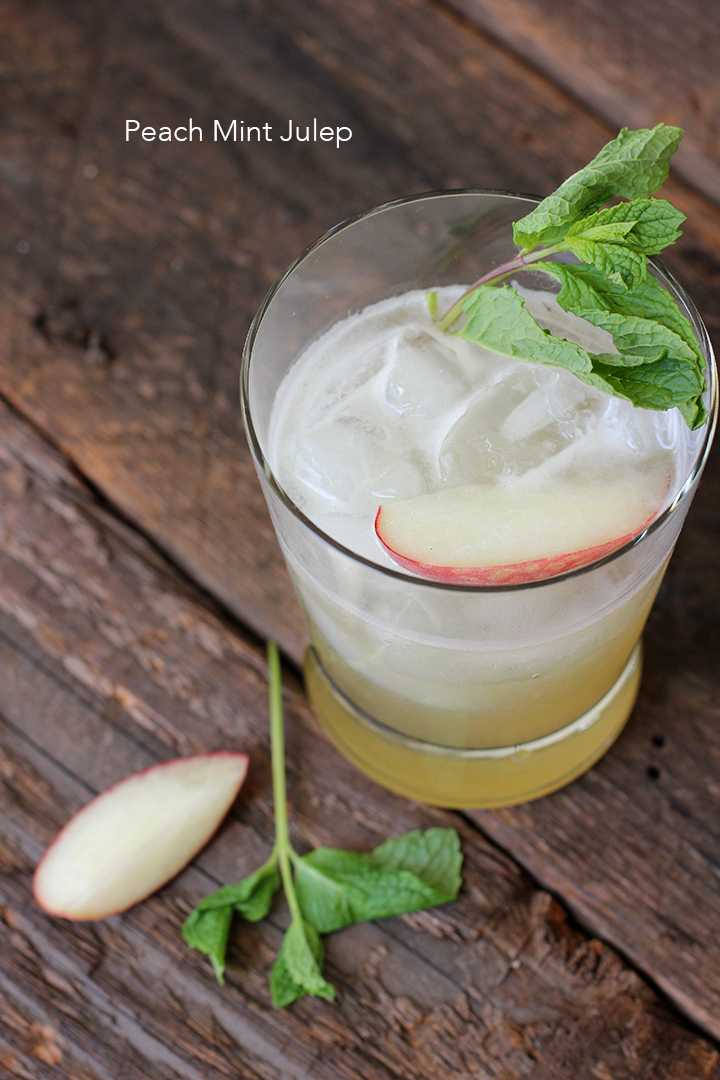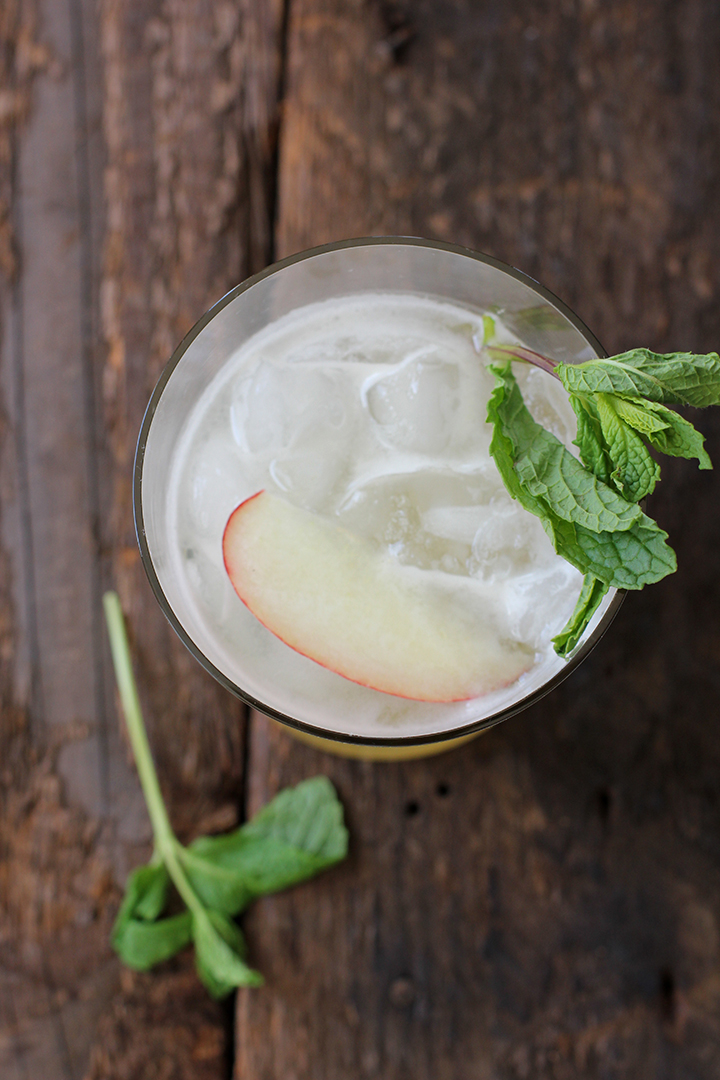 Photos by Sara Albers. all rights reserved.