Lime and Jalapeño Watermelon Salad Recipe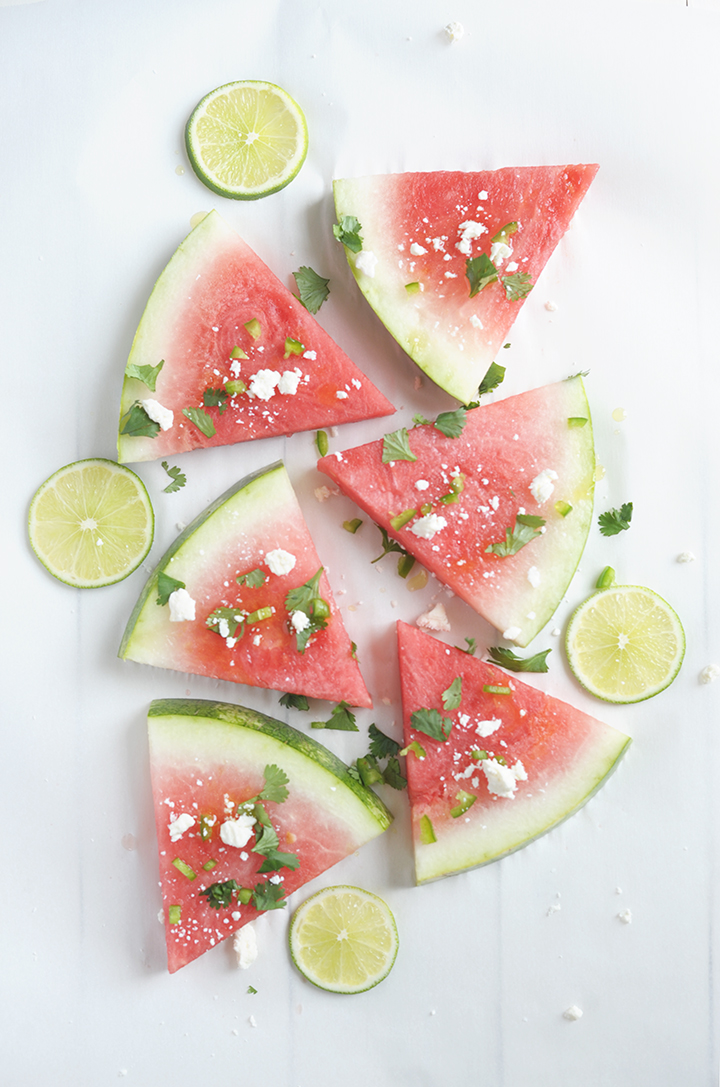 I recently went to my good friend Kim's house for dinner and she whipped up the most delicious watermelon salad. I knew I was going to have to recreate it, it was that good and refreshing! So here is my version of a Lime and Jalapeño Watermelon Wedge salad. It's got all the elements of summer – the sweetness of watermelon, the tart punch of fresh lime juice, a bit of a bite from jalapeño and then topped with feta cheese and cilantro.
I served this as a appetizer the other night and it worked perfectly. You can serve it as a salad as well. Don't you love recipes that are so flexible?
And you know how much we love watermelon… here's one of our all-time favorite recipes, watermelon agua fresca and an adorable watermelon wrapping paper to make with the kids!
Read more for the Lime and Jalapeño Watermelon Salad Recipe.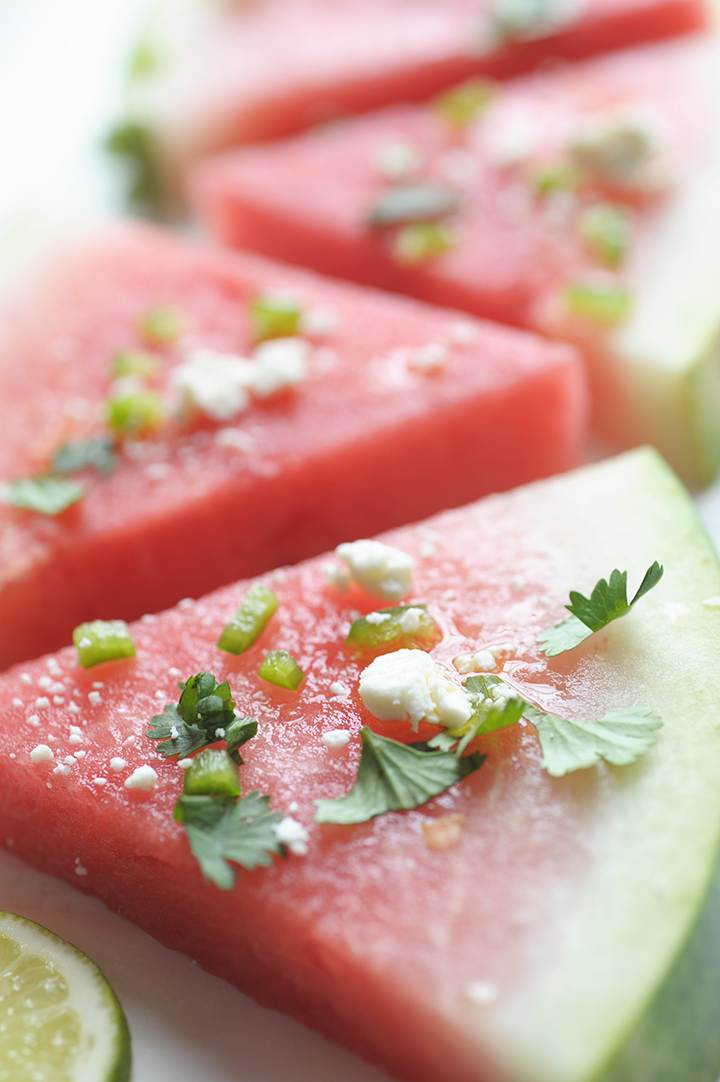 Lime and Jalapeño Watermelon Wedge Salad Recipe
Half of a watermelon, sliced in wedges
butter lettuce (optional)
1/2 jalapeño, seeded and diced
1 lime
3 oz. crumbled feta
handful of cilantro, chopped
2 T olive oil
1/2 salt
Cut your watermelon in wedges and lay out on your serving platter. You can put big pieces of butter lettuce down first if you'd like. De-seed and dice half of a jalapeño. Chop cilantro.
Mix olive oil and jalapeño in a small bowl. Drizzle it on your watermelon slices. Then sprinkle cilantro, feta and salt over the watermelon. Final step is to squeeze the juice from one lime over all of the watermelon. I like to serve mine immediately. You can also dice your watermelon and serve over lettuce for a fun summer watermelon salad.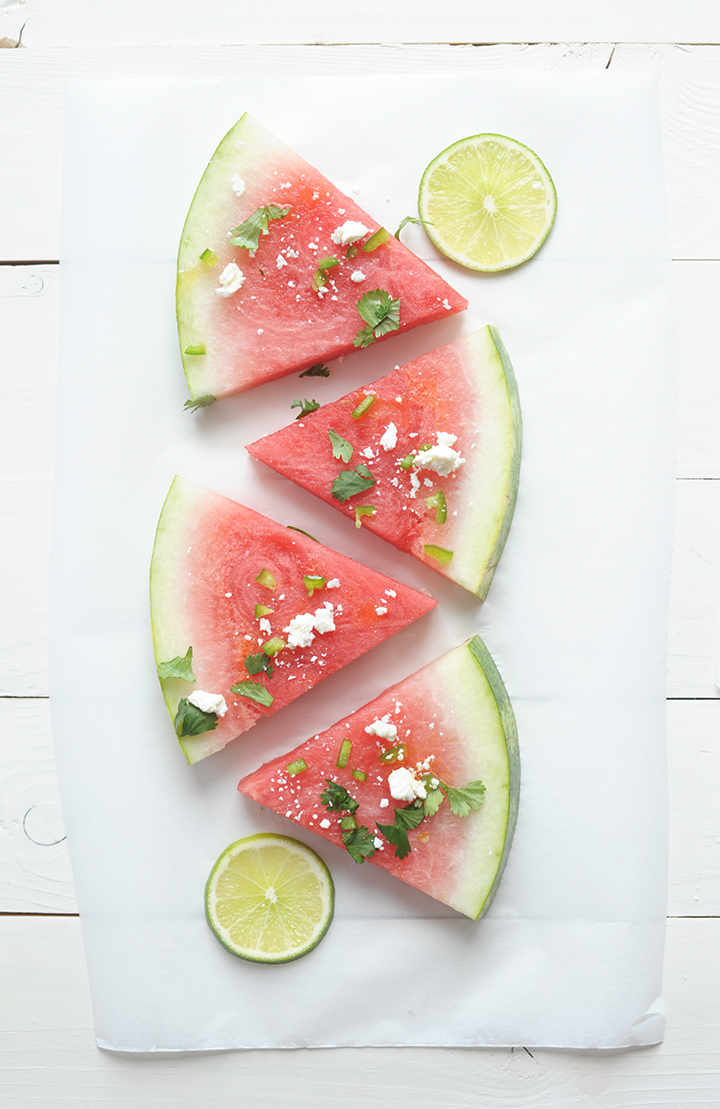 photos by Melissa Fenlon. all rights reserved.