DIY Leather and Wood Plant Shelf
Adding some beautiful plants in your home will liven up any space. Try making our DIY Leather and Wood Plant Shelf to hang some darling little plants.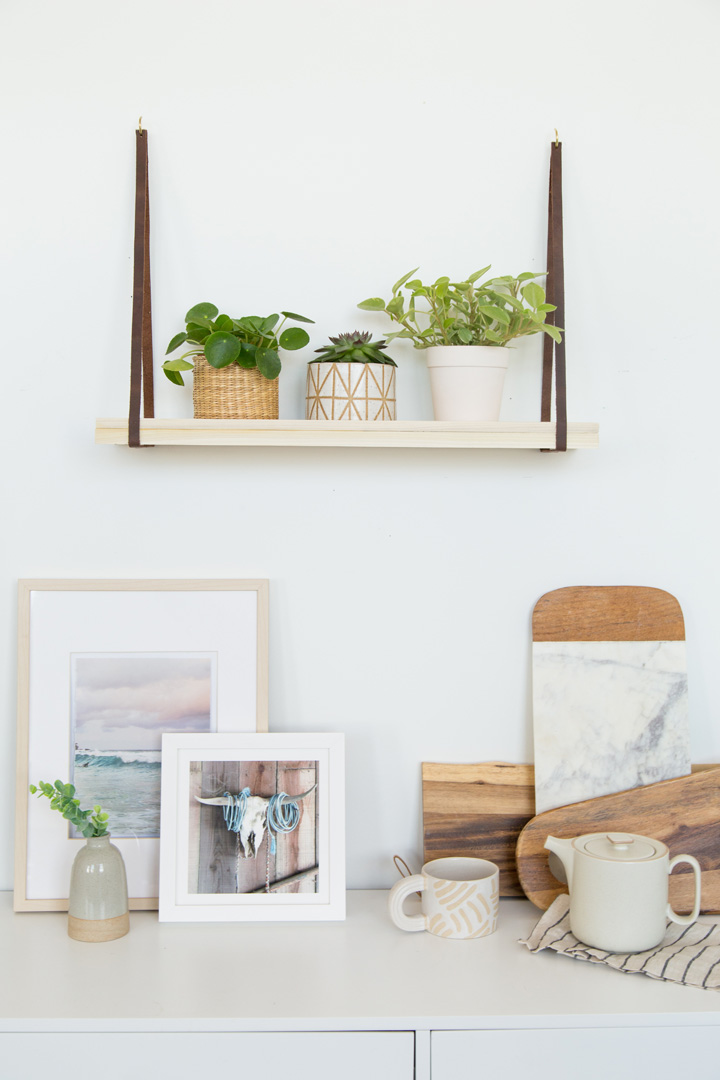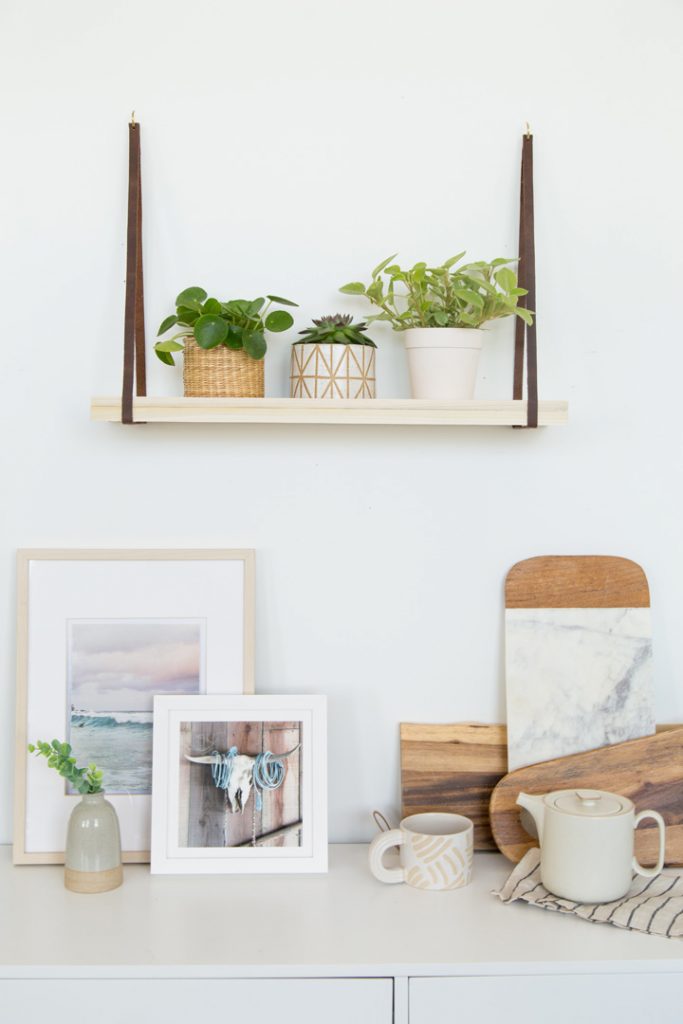 You guys, this has to be the easiest hanging shelf ever! We used beautiful poplar wood, square poplar dowel and leather straps from the craft store to make this shelf.
Not only does this leather and wood shelf look good, you can make is however big you want. I used a 2 foot board, but you could use a 3 or 4 foot board as well. The longer the shelf, the more plants you could display!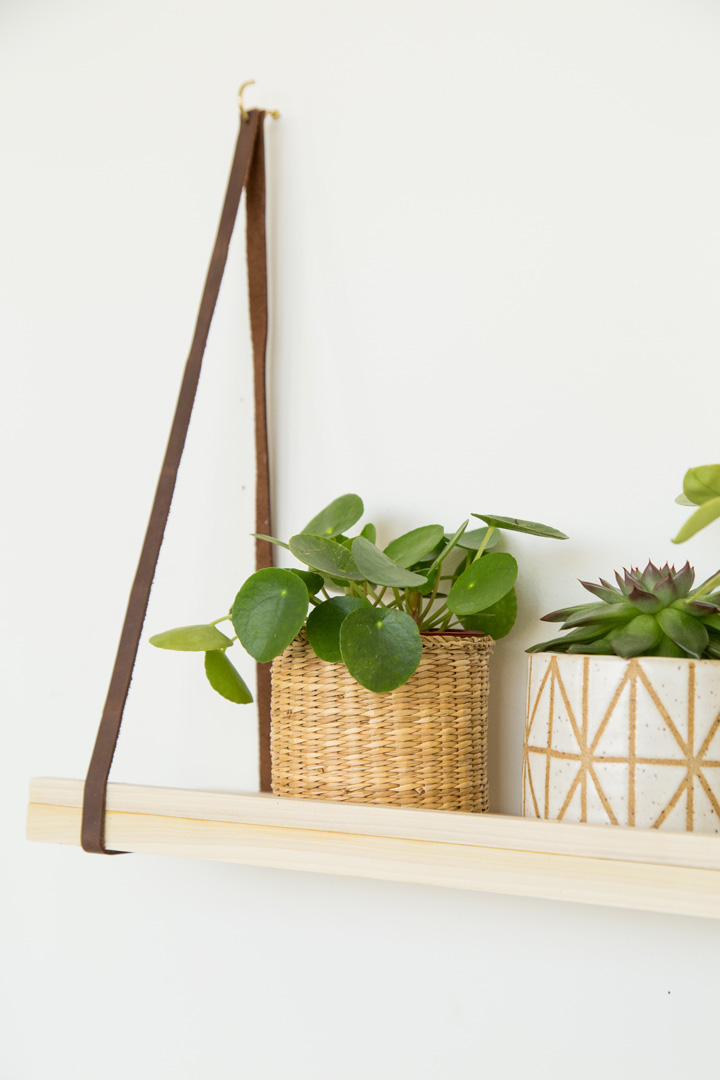 You can find the full how-to on how to make this shelf over at hunker.com. And make sure to check out more of our DIY projects while you are there.
More Plants DIY's
DIY Plant Projects
See some of our favorite projects that have to do with plants!

Enjoy all of the DIY projects to add even more plants in your home!